Training Modules Available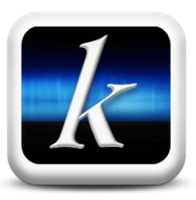 Businesses have many challenges when it comes to their online presence, social strategies, technologies, tools and their digital space.  They know they must embrace the ever changing landscape to compete with their competition and to stay in business. Here at Market Teck, we understand the technology and digital challenges that businesses and professionals are facing in today's market.  We also understand that businesses and professionals need an easy way to increase profits, gain more clients and keep the clients they have satisfied so they will refer more business. That is why we have developed a comprehensive, hands-on, step-by-step training and support system. We are the solution to your marketing, technology, computer and digital challenges.  Market Teck has helped countless businesses gain more market share and improve their customer service along with their online presence.  Let Market Teck start helping your business today!
Annual Plan
Get one month free!
14 Day Free Trial
No Charge Until Trial Has Expired
Get One Month For Free With Annual Plan ($564 if paid monthly)
Immediate Access To All Content
Monthly Plan
Month to Month
14 Day Free Trial
No Charge Until Trial Has Expired
Cancel Anytime
Immediate Access To All Content
Member Moments
What our members have to say about their experience with Market Teck
Marketteck.com does a great job educating on social media tools, such as: LinkedIn, Facebook, Google, Twitter, YouTube, etc. Mona and Angie are very patient with questions, provide plenty of examples, and explain in detail what it takes to become a social media expert by sharing tools and techniques. If you are overwhelmed with social media-see marketteck.com and they will make it easy!
Mona Lill is one of the Top Social Media Marketing people I have met. She is VERY detailed when sharing with others. She is definitely very knowledgeable and always seems to keep a step or two ahead of others.
Mona is an excellent educator in the social media marketing arena. Her ability to stay current and up to date on the social media side of marketing is excellent. I highly recommend taking the Market Teck Business Social Workshop to improve your business connections and opportunities.
Market Teck provides amazing training that really gets you up and running in no time. They keep you up to date with technology changes that always seems to be happening.  Mona and Angie have an unique way of teaching so that they make it understandable and work very hard to make sure you get what you need to GIT ER' DONE! Well worth the time and energy to learn! VERY AFFORDABLE for everything you get! VERY! Mona possesses the ability to teach so much about social media in a way that is understandable…and that is such a gift! Her unique ability to help you further your knowledge – no matter where you are – helps you to know how to build your business in a new and different way. Mona is a people person and she is someone you need to work with if you are in business!
Mona's approach to social networking is amazing. Her videos are informative and fun, and her grasp of technology is top notch. She has helped our team with many projects and comes highly recommended!
Mona knows everything there is to know about Social Media Networking and is great at teaching it to others. I learned so much when I attended the Business Social Workshops. Market Teck has helped me grow my business as well.  Mona and Angie are both very knowledgeable and patient. This has really helped increase my sales and made my presence so much more current out there on the social media sites. You will be glad that you took this course and you will definitely see your business grow if you follow their tips.
"Angie was willing to take on a last minute project and the results were fantastic! Since this was a last minute project, there were a couple of things I thought about after our initial meeting, I didn't call her about them because I was already asking the impossible. When I came to pick up the final product, it was like she had read my mind. She added the details that I felt I had omitted. Thanks Angie!"
Sign Up For Our Free Newsletter
Benefits Of Being A Market Teck Member 
Training Modules Available